Any child born in Vietnam in the 9x years had hoped to come to Ha Long. In the past, Vietnam's tourism has not yet developed, and places like Hoi An, Da Nang, Da Lat, etc. are not popular tourist destinations. At that time, Ha Long Bay – with its unique beauty and ecstasy – became one of the most popular tourist destinations with Vietnamese families. It can be said, young people in Hanoi or the northern provinces also grew up with at least one trip to Ha Long with the whole family!
I. Geographic location

Located in the Northeast of Vietnam, 151km north-east of Hanoi, Halong Bay is part of the Gulf of Tonkin comprising the waters of Halong City, Cam Pha Town and part of the Van Don Island District. . Ha Long Bay is adjacent to Cat Ba Island in the south-west, the east is the East Sea, the contiguous part of the mainland runs about 120 km coastline.
Ha Long Bay consists of 1969 large and small islands. The islands in Ha Long come in two forms: limestone islands and shale islands, concentrated in the two main areas in the Southeast (belonging to Bai Tu Long Bay) and southwest (in Ha Long Bay). The densely populated area of ​​stone islands, which is world-famous for its majestic natural and man-made caves, forms the center of Ha Long Bay, which was twice recognized by UNESCO. is a World Heritage Site.
II. Weather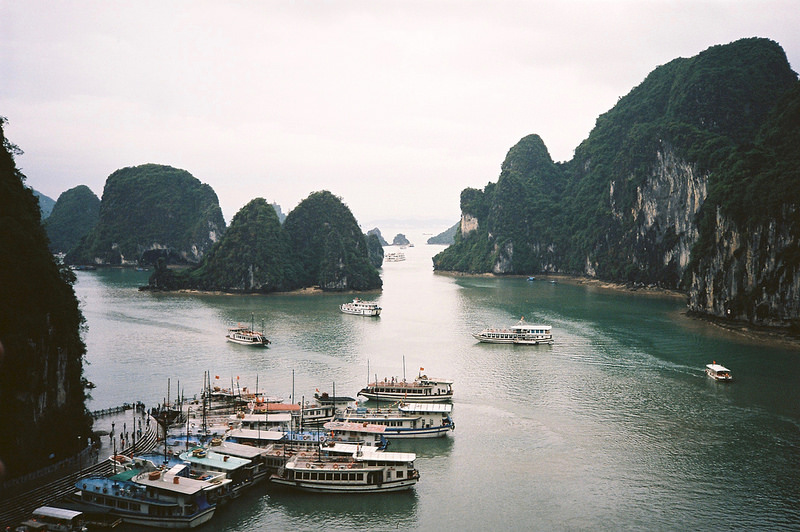 Summer is hot and humid with temperatures ranging from 27 °C – 29°C
Cold winter with temperatures 16-18 degrees Celsius. The average temperature in the year ranged from 15 °C – 25°C
III. What makes it famous?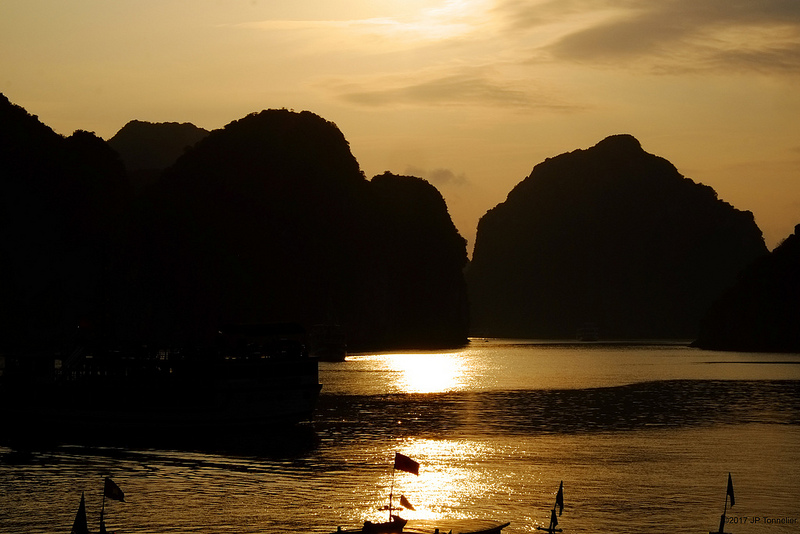 Halong literally means Dragon Fly down. Legend has it that from the early days of the country, the Vietnamese were attacked by foreign invaders by sea. Knowing this, the Jade Emperor sent the Dragon Mother carrying a Flock of Dragons to the lower world to help the Vietnamese fight the enemy. When the enemy boat is ready to rush to the shore, it is time for the Dragon to fly from the sky.
The dragon immediately spewed out numerous pearls and turned into thousands of jade stone islands. The islands linked together make up the strong wall of the enemy boat is fast-paced, suddenly blocked, hit the rocks and crashed into each other.
After the foreign invaders were driven out of the realm, the Mother Dragon and the Baby Dragon did not return to heaven anymore because they were fascinated by the beauty of the water and the sea on earth. They decide to stay where the battle took place. The location where Mother Dragon landed is Ha Long and where the baby dragon landed, bowing to his mother is Bai Tu Long. Where the dangling tail is called Bach Long Vi, today is known by the name Tra Co Peninsula with smooth sand stretches more than a dozen kilometers of coastline.
IV. How to go?
Motorbike
Ha Noi – Bac Ninh – Ha Long route: 155 km. This is the shortest route from Ha Noi to Ha Long.
Car
Guests can go to the major car dealers concentrated in My Dinh bus station (trip takes 3-4 hours). It takes about 5 to 15 minutes to Bai Chay Bus Station in Ha Long, Quang Ninh Province. Car fare ranges from VND100,000 / seat to VND200,000 / bed.
Taxis in the city include:
Taxi 886 – Mong Cai: 033 3886 886.
Ha Long: 033 362 62 62.
Hong Gai: 033 384 84 84
Mai Linh: 033 3628 628
Thanh Hung: 033. 3659659
Thinh Hung: 033. 3616161
Sao Mai: 033. 3822822
Northeast: 033. 3828282
Quang Ninh: 033. 3656656
Bai Chay: 033. 3646464
Train to visit Ha Long Bay:
You can hire a boat to visit Ha Long Bay at the following two ports:
Tuan Chau International Port (Tel: 033.3842134)
Hon Gai Vinashin Port (Tel: 033.3628234)
Leasing price on Ha Long Bay, Bai Tu Long Bay varies by type of vessel
V. Famous Places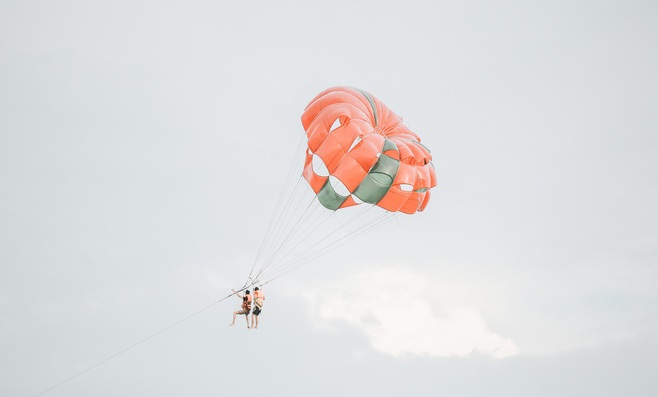 Beautiful cave system
Ha Long Bay is more tourists like the picture of nature. It is famous for beautiful and unique caves such as Thien Cung cave, Sung Sot cave, Luon cave, Dau Go cave, Hanh cave …….
Bai Chay
Bai Chay Resort is located along the banks of the Halong Bay, suitable for rest and bathing. This resort is year round windswept sea, the average annual temperature is about 20 ° C.
Tuan Chau Island
Tuan Chau Island  is the most beautiful island of 1,969 islands in Ha Long Bay, which is also the only island inhabited by people. This is the largest artificial coast in Vietnam. Cozy sand beach with white sand is an ideal place to have fun and participate in exciting water sports.
Cua Van fishing village
One of the bold destinations of Vietnam's tourism Ha Long. At Cua Van fishing village, visitors not only enjoy a peaceful and tranquil environment, but also learn about the cultural life of fishermen, learn how to row boats, spread net, drop fishing shrimp …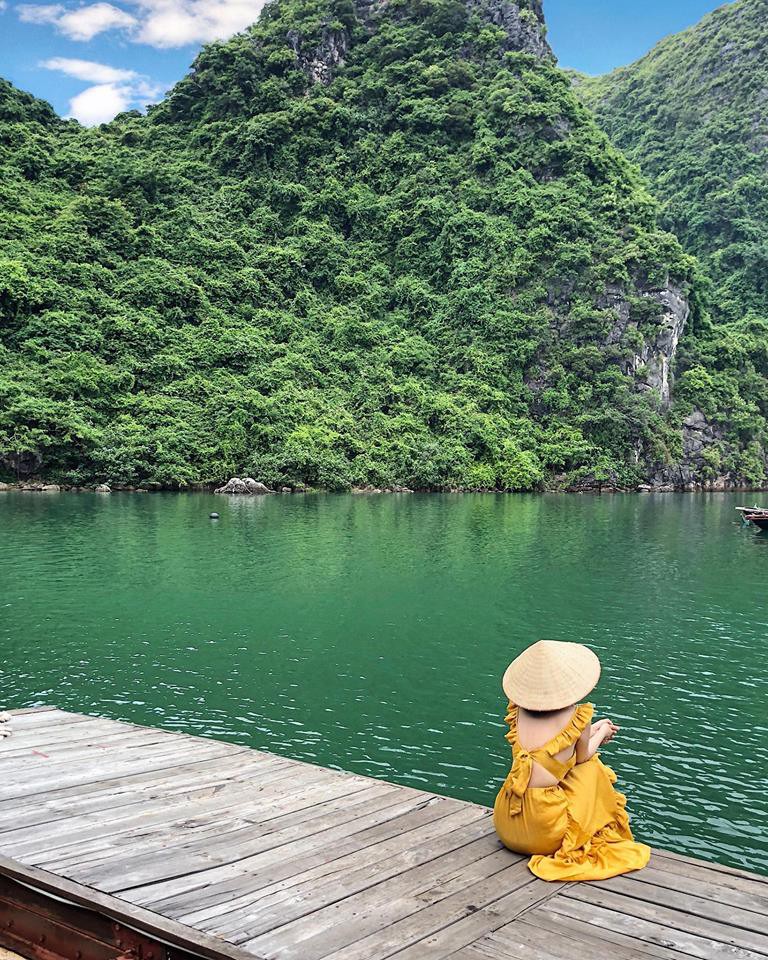 Quan Lan Island
It is located in Van Don District, about 55 km from Halong City. The Island is known as a beautiful sea tourist attraction, attracting visitors by the green space, mineral, pristine landscape, fresh. On the island there are many historical and cultural relics, marking the glorious victories of his father in the struggle against foreign invaders. Especially to Quan Lan on the summer, indispensable destinations are the beaches such as Son Hao, Chan Tien … Stay here, visitors can choose the resort near the beach, participate in camp fire exchange with local people, go fishing, squid …
This is a land island of about 30 km2 in Bai Tu Long Bay, about 40km from Cam Pha town center, about 35km from Tuan Chau tourism port. Previously, the people on the island specialized in pearl mining on the sea floor. Pearls here are famous beautiful and bright. At night, boats from the distance often see the horn of the sea son forming a light sesame around the island, so that the island is called Ngoc Vung. Van Xuan is 182m high, has archaeological sites in Ha Long culture, has ancient port of Cong Yen under the trading system ancient port of Van Don from the 12th century and relics of the ancient Nguyen.
Dragon Eye
Dragon Eye Island with an area of ​​about 30 hectares is also known by the name of Bai Dong island. The island is located in the southern part of Ha Long Bay, adjacent to the Lan Ha Bay area. It can be said that the most attractive point of Dragon Eye Island is in the wild, primitive. If you are able to finance a trip by seaplane, you will admire the entire Ha Long Bay from above will understand why this island is called the Dragon Eye. The island lies between the majestic mountains. And if you watch the cool blue water of the island you will only want to immerse yourself in a place that seems to be able to see through the bottom.
Bai Tho moutain
Bai Tho is located in the middle of Ha Long City with a mysterious appearance that attracts visitors at first sight. From different angles, the mountain at the time looks like a cowboy, at times like a lion, with the shape like a dragon is about to take off. From the peak of Bai Tho high 168m – one of the highest mountains in Ha Long, visitors can zoom out to see most of the main roads of Ha Long City – the capital of Quang Ninh province as well as di Natural World of Halong Bay.
Ba Vang Pagoda
Located on the middle of Thanh Dang Mountain, the Pagoda is also called Bao Quang Tu, commonly known as Ba Vang. At night, the temple is lit up to create an extremely desolate scene as the scene of the first time. The pagoda is located at 340m in a very beautiful position in the west of Uong Bi City, in front of Bach Dang Giang River, far away from the port city of Hai Phong. . On the left are the mountains of Thanh Long similar messages, on the right is the Bach Long Vi Mountain range down the majestic.
Yen Tu relics
Ha Long tourism is not only the sea. If you want to go to worship the temple, visitors to visit Yen Tu. This is a system of temples, am, towers and forests of ancient trees mixed with nature, scattered from red slope to Yen Tu mountain gradually.
Quang Ninh Museum
Actually, in many people's minds, the museum is a rather dry place and usually points to a visit, observes a little and then ignores it. But that thought is not true for the Museum – Quang Ninh library. This place is much more interesting and interesting!
The Museum – Quang Ninh Library is a unique architectural art. Just seen from outside but there are many young people have to "wow" up! From the very high stairs to the dark glass as a giant mirror reflecting the image of the sky in Ha Long, plus font impressed by the impressive Museum enough to capture a dozen virtual photos.
The museum is open on weekdays, except Monday, from 8am to 5pm. Tickets to visit the museum will be 30,000 VND / time / person with adults; VND 15,000 / time / person for students and VND 10,000 / time / person for children.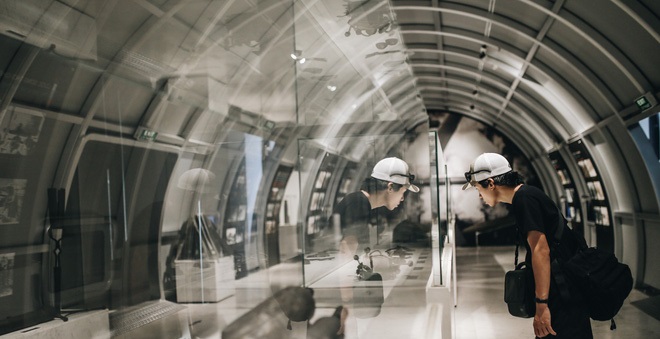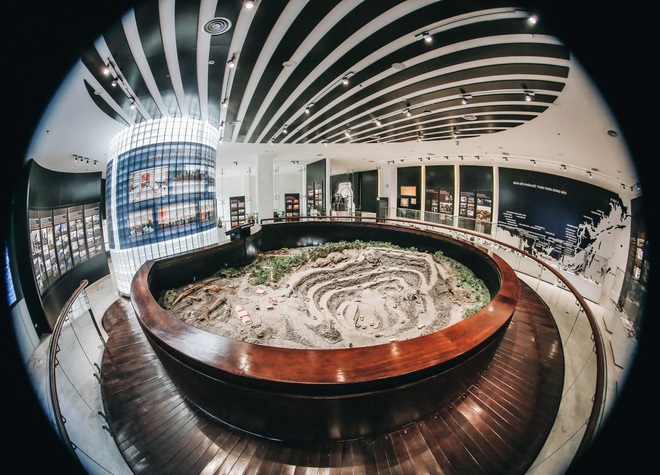 Dragon Park
If you go crowded, have fun, explore and want to try out the strong feeling, Dragon Park will be very suitable here. Be sure to have fun at no less than any other entertainment park! This is the largest theme park in Southeast Asia. Dragon Park Theme Park is located in the Sun World Group Park has more than 30 games of all kinds, from the super adventure, bring the feeling of being very conquered. have come to the games that are familiar and associated childhood. The "speedy dragon" with rails up to 1.1 km, then "raging rhinoceros" to turn the players spin on the horns and then fall at a speed of 65km / h and the whole system of swing extremely .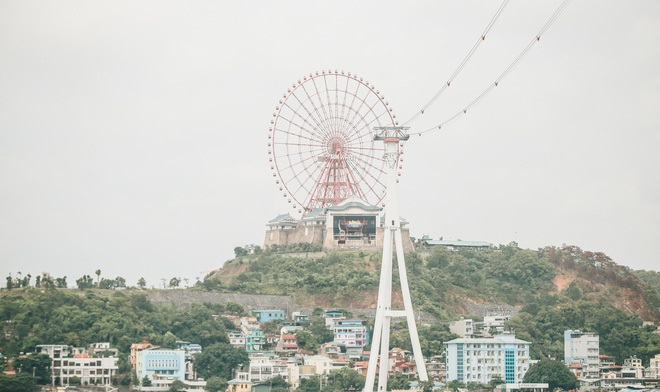 Great revolutions
The Queen's Cable Car System with 230 seats or the Solar Cycle has a lot of curiosity from visitors. Queen Cable car crosses the gate of Cua Luc Bay, connecting from Bai Chay beach to Ba Deo (Hon Gai, Ha Long city), so if you are on this cable car system you will be overwhelmed by the scene. beautiful of Ha Long Bay from above. At night or night, the scene that you are directly experienced is very great!
Situated on the top of Three Deo Hills, the Solar Cycle is Vietnam's second largest and one of the largest in the world. Here, you will be watching Ha Long Bay from the height of 215m above sea level! Taking in the eyes of the large, beautiful and beautiful images of Ha Long Bay will definitely be an experience not to be missed. Ticket price per passenger is 300,000 VND, 200,000 VND for children under 1.3m, free for children under 1m high. This is a package ticket for both the cable car, the sun rim and the playground on the Ba Deo.
VI. Ha Long cuisine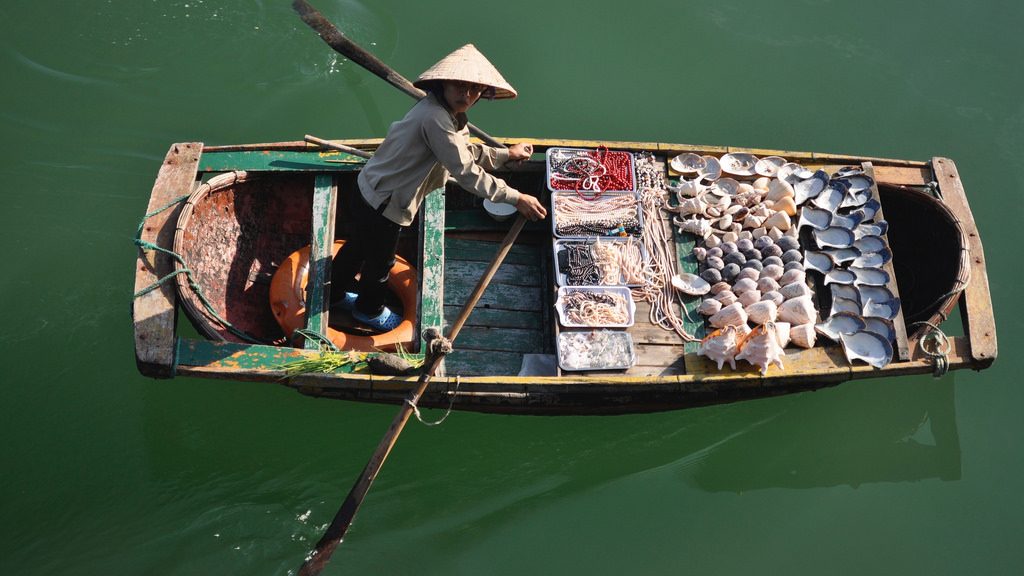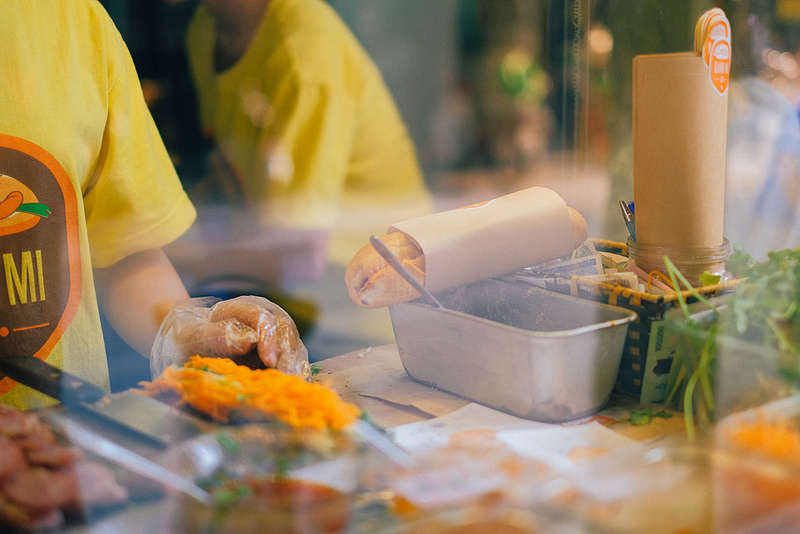 Chả mực ( make by cuttle)
Not only is the favorite food by the people in Quang Ninh, squid is also highly appreciated by domestic and international tourists. The squid is distinguished by the crispness and sweetness of the fresh squid that is diced. It is popular in seafood restaurants, in markets, even some of the roads are also available for sale, so you can easily buy the pieces of gold ink jars, fragrant.
Bánh cuốn chả mực (Pancake rolls)
Pancake rolls are indeed a "new horizon" of rolls. Still meat rolls but instead of spring rolls, meat balls, you will eat with the fried pork chops. Do not ignore this combination, very interesting.
Sam biển
Sam biển with the crab family, there are also apricots and but much larger. The sea sam itself can be processed into many dishes such as steamed rice, sam sauteed rice, grilled sam cartridges, roasted sam, sam fried chillies, crispy fried egg … To Ha Long definitely have to go to seafood, go to eat Please remember to order sam to try.
Sá sùng
This is a specialty that is listed as expensive. But when you try it you will find it worth it. Stewed crispy, sweet and fresh, when processed into dishes such as fried, cooked porridge … the smell, aromatic aroma special, bring the taste of the sea.
Bún bề bề
Surface and fresh seafood use better. Especially, also has more chả mực
Bánh gật gù
The noodle is quite similar to the noodles, but the cake is curled up. Dumplings with fish sauce, chicken fat, onions. In addition, there are places to sell meat with the ship is also very good and delicious.
Bánh tài lồng ệp
The cakes are also called with many other names such as pork, mashed potatoes, pancakes, cakes or cakes structure … This type of cake is made from raw materials such as glutinous rice, sugar , sugar cane, sesame, ginger … Cake sweet, strange, are many people love by folk, easy to eat, delicious.
Coconut cream inverted
This ice cream is not long ago near the Quang Ninh Museum. Instead of the usual cream cinnamon, the seller has created coconut cream backwards, not only look interesting, more attractive but also eat or cough, strange mouth.
VII. Things to do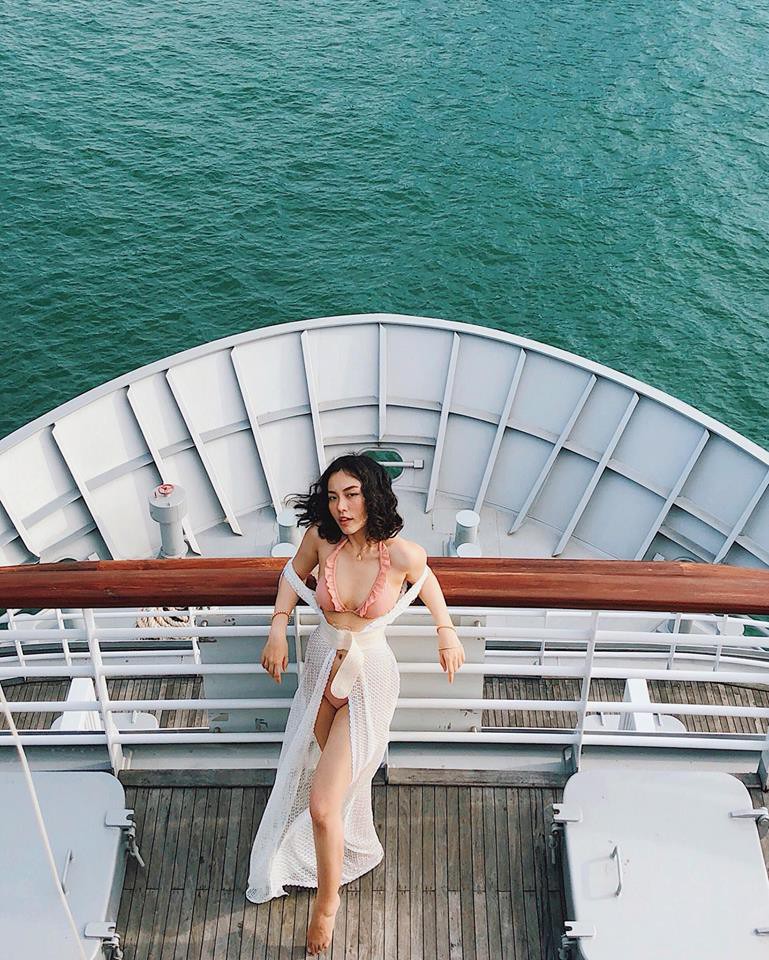 Join Carnaval Ha Long – Quang Ninh
The festival will bring together thousands of talented local and international artists, offering the audience the performances of ethnic music and art. Especially, 15 minutes of performing art fireworks on the majestic music lighting sky city heritage will certainly bring to the many tourists and Ha Long residents a night of opening the label, impressive, unforgettable.
Kayaking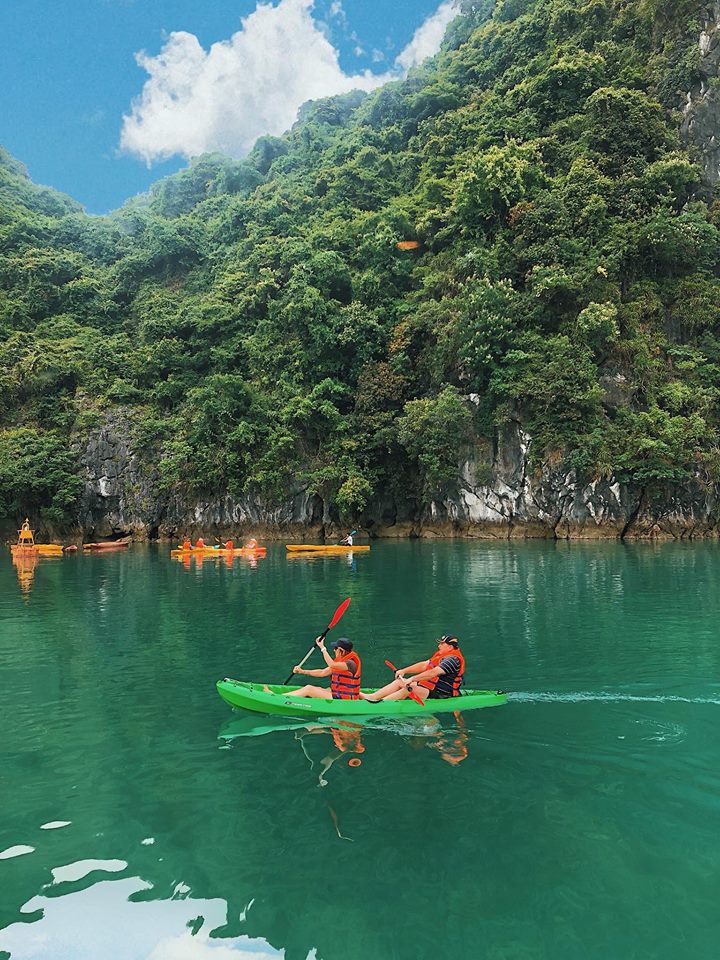 Halong Bay has been voted by National Geographic Adventures as one of the top 25 Kayak Tours in the world. In Halong there are many places for rent Kayak (at the tourist pier, islands), the rent from 100,000 to 200,000 VND / hour depending on type of boat 1, 2 or 3 seats.
If you do not experience the cruise on Halong Bay by Kayak, it is regrettable. When sitting on the boat Kayak little paddle rowing on the blue water, while admiring the natural sights, it is simple but equally interesting.
Overnight on a yacht
The cruise liner as a miniature hotel, also has its own room, with clean mattress blankets, air conditioning, and a private bathroom. Interesting that you can just relax in the room and open the window you will see the mountains, the majestic water, the fish, the jellyfish swimming right under the window and night. You can also board the ship watching the sky, watching the sea at night.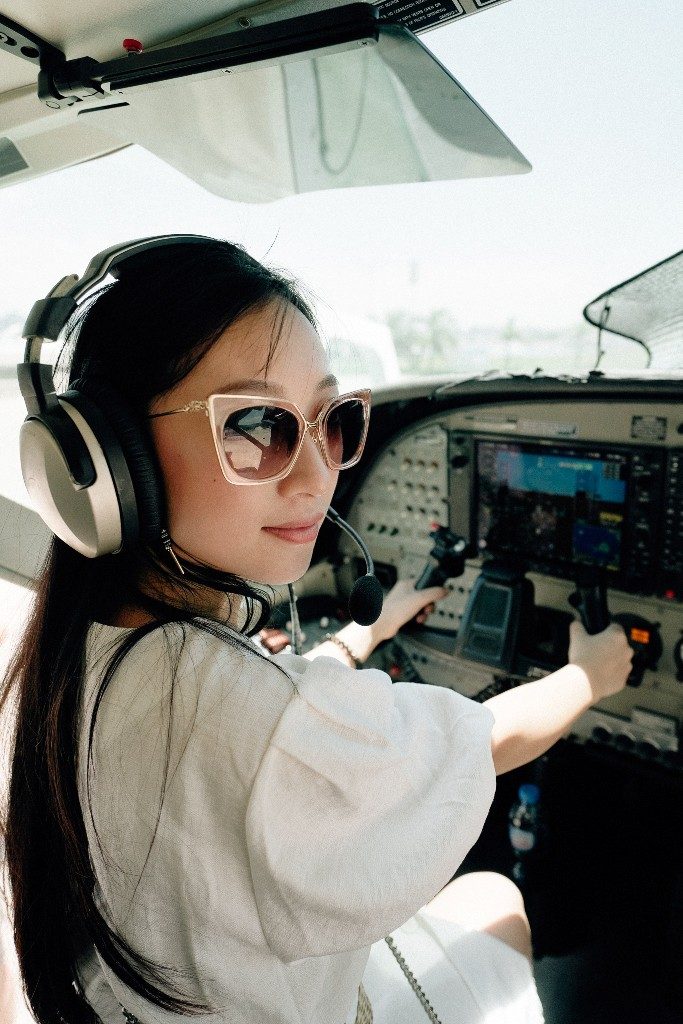 Cruise Halong Bay from seaplane
If you have experienced the scenery of Ha Long Bay on the boat trip is not satisfied. Because not to see the beautiful view of Halong Bay as in the film advertising is no way more ideal Ha Long Bay is a scenic spot from seaplane.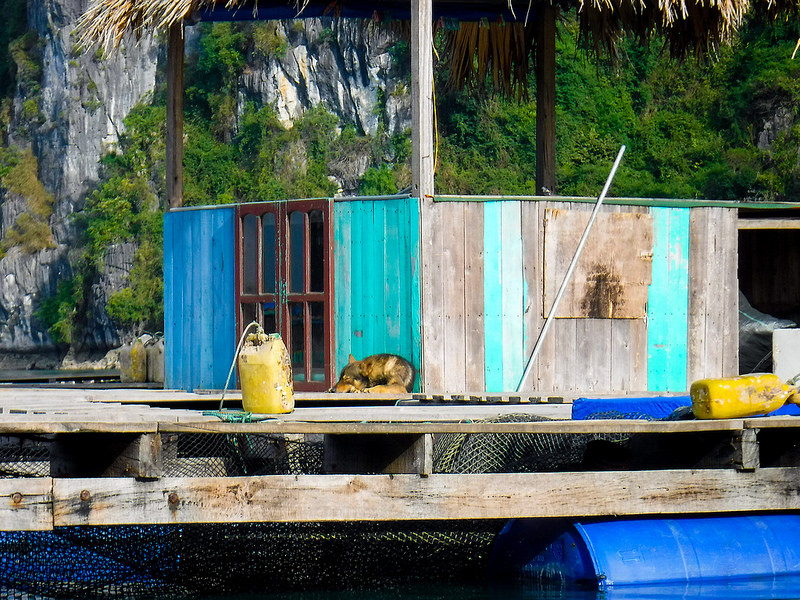 Try out with climbing
Not only attractive by the charming beauty of water, romantic sea. Halong Bay with diverse terrain and rugged is also a challenge for travelers who love climbing. If you are a follower of this adventurous sport, probably the thorny cliffs, the glorious mountains of the mountains, the cliffs, caves in Ha Long Bay. It will give you a sense of longing to be conquered.
Take the 'two-stage bus'
The project is located in a complex of entertainment projects worth 6,000 billion VND stretching along Bai Chay beach to Ba Deo Hill (Hon Gai).
VIII. Homestay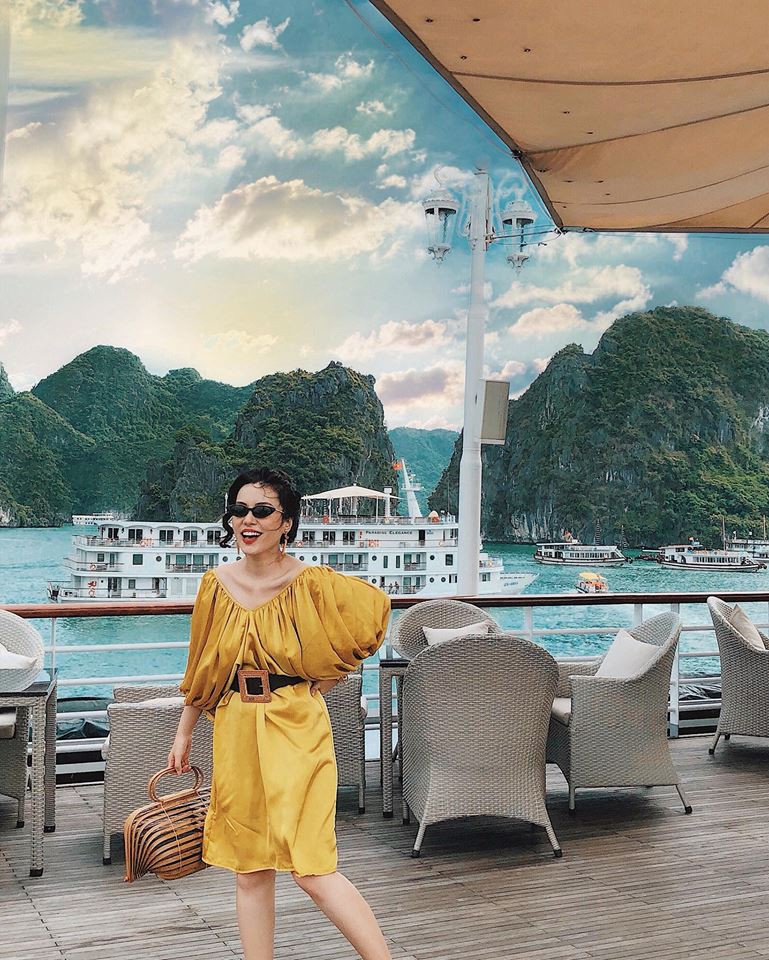 Banana and Rose
Homestay is located in Tuan Chau Ward, Ha Long City.
If you are looking for homestay in Halong, Banana and Rose is worth the first choice. The resort extends over an area of ​​300 m2 with a house, garden and swimming pool, surrounded by green trees. In 3 floors, there are 6 bedrooms, accommodating up to 16 guests. In it, a large room for 6 people; The remaining rooms are for 2 persons. Room price per night from 950,000 VND.
Ha Long Ginger Homestay
Those who love green space, quiet can choose this 4 bedroom homestay. Homestay is located near the center of Bai Chay resort, about 5 km from Tuan Chau Port.
Homestay in Group 2, Zone 1, Hung Thang Ward, Ha Long City.
The owner spends a lot of garden space for guests to organize barbecues or relax, relax and be hand-handled daily. There is a shared kitchen for you to prepare your own dishes. Price per night from 500,000.
In addition, you can choose 6 common bunk beds, more than VND200,000 per night.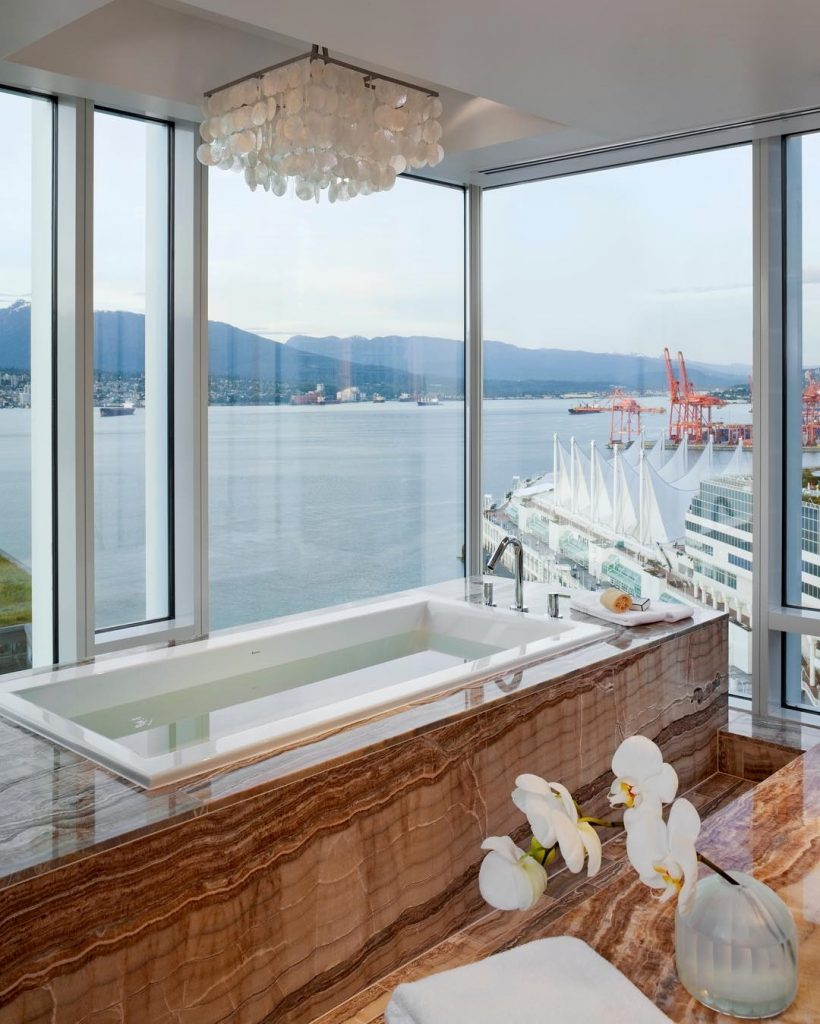 Momento Halong
Also located in the apartment on Hoang Quoc Viet Street. This is a homestay belonging to the famous Momento chain in Hanoi. Newly opened in Ha Long, homestay has 3 bedrooms and 2 bunk beds, serving about 10 guests.
Summer, family or group travel, homestay for rent with price from 2 million. From September to the end of the cold season, homestay for each room for $ 500,000 – 800,000. Bed bunk bed is 200,000 VND. The plus point of this resort is the balcony with nice view.
IX. What is most interesting in your trip?
Many people when referring to Ha Long will simply think this is where nature has given so many beautiful scenery that the whole world admired admiring. But to come here once to see. Halong has been changing day by day, gradually stepping out of the cover that people have long remembered it. Your journey may be different from us. But no matter what, before going to Ha Long, remove all the thoughts, the expectations, the old marks in the head. Come here with a heart full of energy, with a pair of feet do not hesitate to explore, with a mind ready to welcome new things. Then you will see Ha Long beautiful, beautiful in particular way. Which radio can show you.
Wish you a memorable journey!