In addition to visiting beautiful sceneries in Halong Bay, the visitors shouldn't forget to buy a gift for souvenir for relatives and friends. In Halong, there are many diverse souvenirs for you to choose: local crafts from coal, wood, horns, brocades and embroidery, seafood (pearls, sea shell,…)
1. Seashell jewelry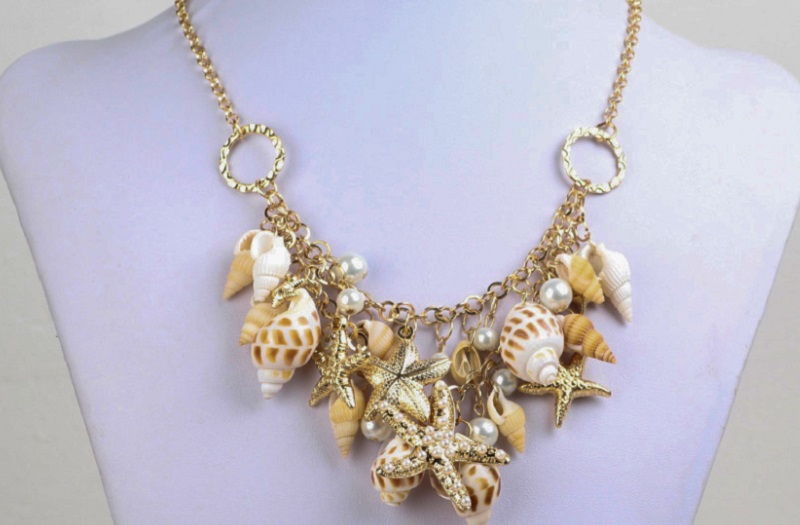 When you're cruising in Halong Bay, Bai Tu Long Bay or Lan Ha Bay, you have a chance to visit the floating village. Here, you will see the unique souvenir shop. Big pearl shells, amazing conch shapes and key chains will be great gifts for your friends and family.
2. Pearls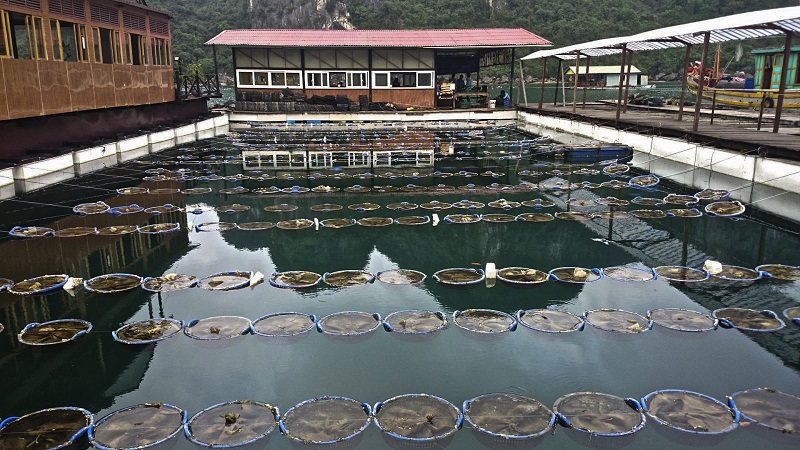 Come to Pearl Farm in Halong Bay, you will know how a cultured pearl is created. This is a good place to visit and shows jewelry being created using the pearls. Remember to bring your wallet, because it may cost you too much.
3. Fine handicraft coal statues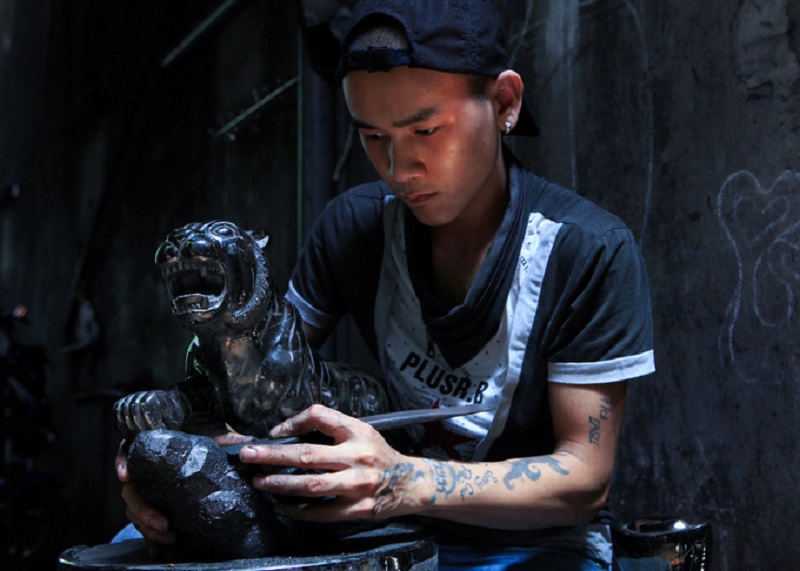 Creating fine handcrafted coal products is a sophisticated process including many stages. Quang Ninh craftsmen turn them into valuable artworks.
The craftsmen have to find qualified materials which is Anthracite coal then saw into different forms based on the size of outputs. Next step also the most intense step is perforating and hewing coal. It's pretty similar to what you saw in wood design process but coal is more crunchy and hard to adjust. Therefore, just a tiny mistake would make the products broken. The final step is grinding the raw outputs to make it more dazzling and gentle.
The specially, you can choose shapes and order your own statue. You can easily find this kind of Halong Bay souvenir in Halong Market, the night market, or any souvenir kiosk nearby.
Hope you will find a like and meaningful gift to give to friends and relatives.
Image Sources: Internet