Halong trip is a wonderful experience for the tourist. Tourist can choose the seaplane service or book a cruise to explore Halong Bay. Besides, you can rent a bike/ double bike to explore the beautiful coastal road in Halong.
Explore Halong in your own way
Here are some tips to have a perfect traveling in Halong:
#1. When to go
The best time for the journey should be started in November. The weather is the advantage and suitable for the outside activities. Our recommendation is a book Halong tours in this season with the suitable packages. The calm sea and the best weather are opportunities to take part in kayak activity.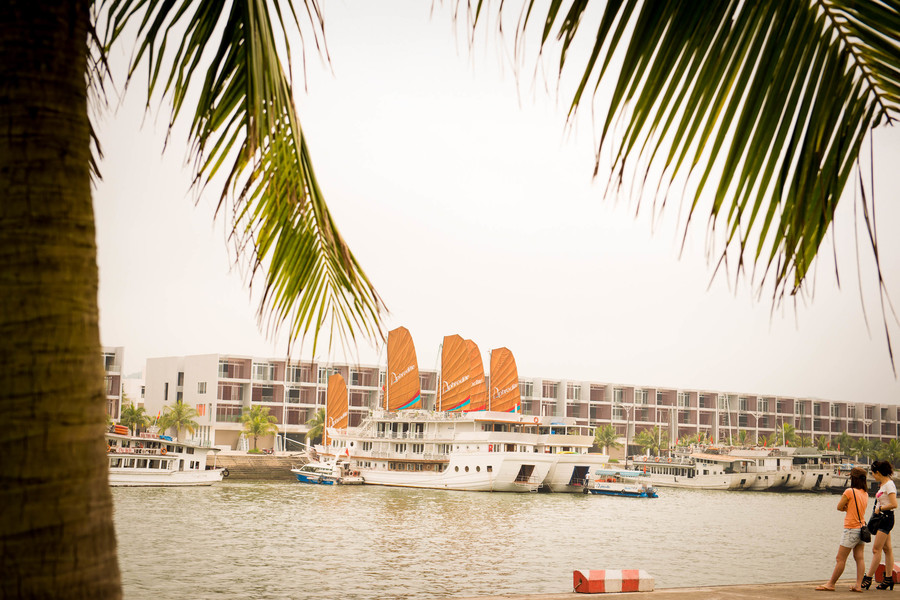 From May to September, often have tropical storms and windy. However, domestic travelers often travel to Halong from June to mid-August because this is summer season holiday of the country. Therefore, you can see a lot of domestic tourists in Halong at this time. In this time, the travelers can have wonderful experiences across the beautiful coastal road.
From February to April is often cool, drizzly and have mist.
#2. Choose the mean of transportation
To explore the famous attractions in Halong Bay, you can use a variety of different transportation such as the cruise or the bike. These are typical ways to explore the wonderful coastal scenery here.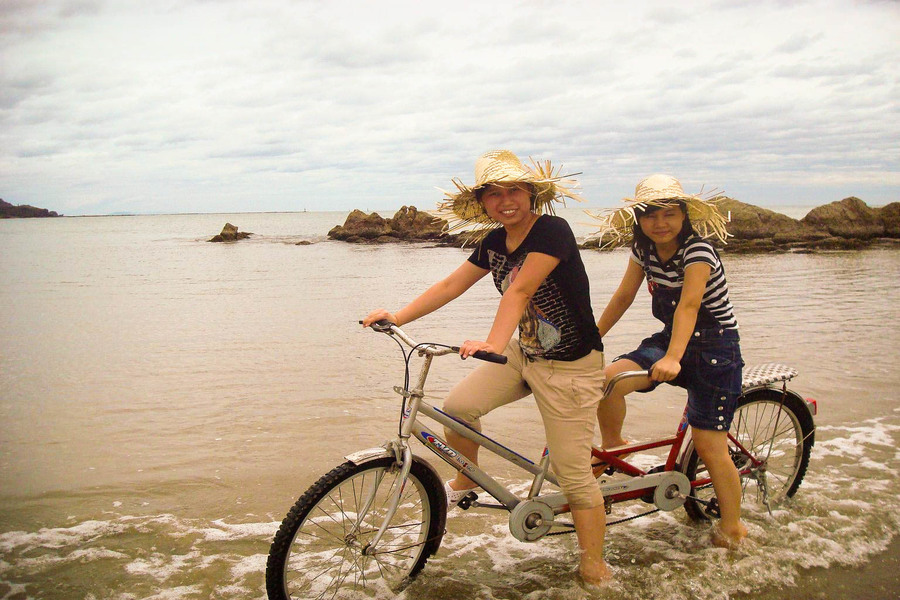 Apart from having book an overnight cruise to explore Halong Bay, you should rent a bike/double bike. The bike/ double bike is the perfect choice to explore the famous attractions in Halong. You can rent a bike or double bike about 20,000 VND – 30,000 VND per hour depending on the high season. On the bike/ double bike in the morning, cycling on the coastal roads and see the beautiful natural paintings will gradually appear. With your lover cycles on the coastal roads and listens to sea waves, sea breeze and breathe fresh air. It is a romantic. Together speed up space will make the emotions become more intimate. This is also the first choice to explore to Halong in your own way.
You are an active explorer and need fresh air, you should choose Halong bay. It will be a good decision for your partner.