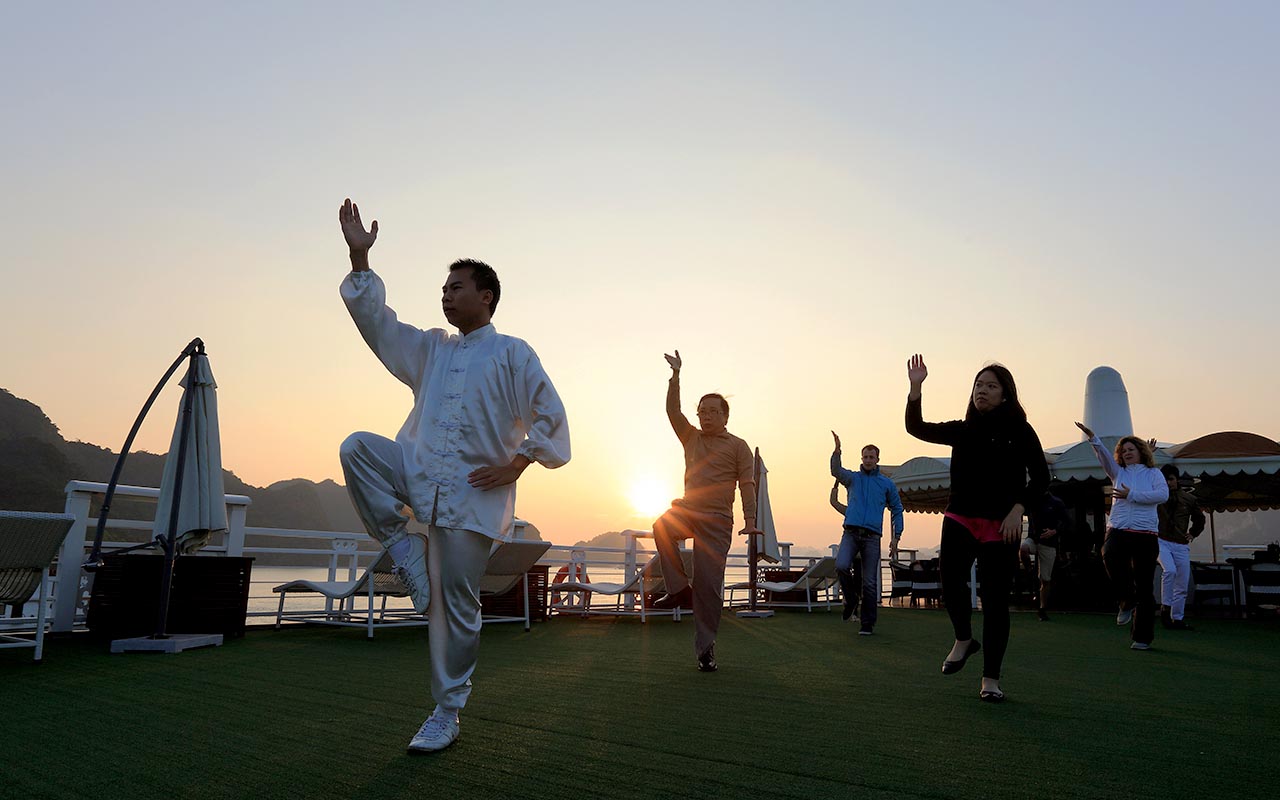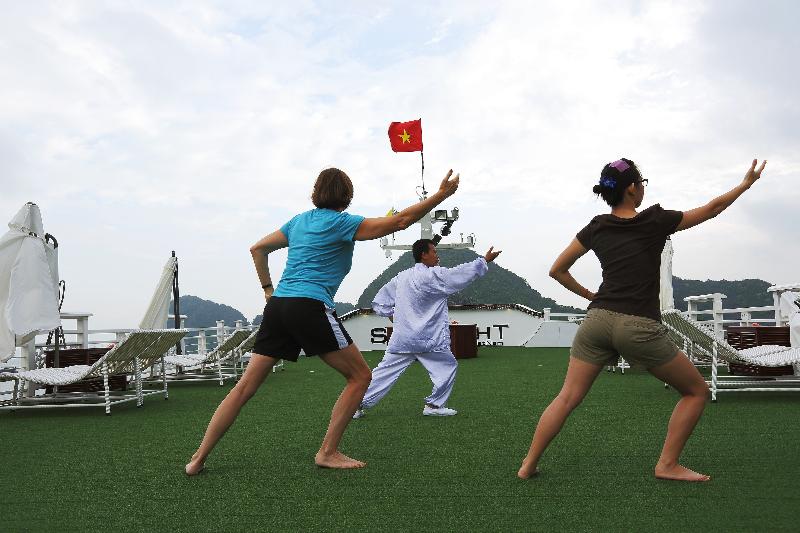 Tai Chi is an outstanding gem of traditional Chinese culture which is promoted for a good health; improve concentration and many other skills. The main skill of this ancient art is to use the gentle flowing movements with the aim to lose the stress of a busy lifestyles.
Tai Chi emphasizes the complete relaxation of mind and body. Please choose a quiet time and tranquil atmosphere with the open fresh air to take it for inducing the body into the balance
Tai Chi on Starlight cruise – a great experience ever to discover it by yourself !