Are you looking for wedding services in Halong Bay? Starlight cruise is one of the top cruise in Halong Bay for organize the luxury wedding. It will be very special present for couples. Starlight cruise not only a cruise serving tourist but also the space & service on a cruise are wonderful for wedding.
# Wedding
With the magnificent and romantic beauty of Halong bay. Starlight Cruise team will help you organize a perfect wedding and the best memory in your life. Enjoy the happy day, floating in the sunshine until the night sky is the brilliant star with your lover. That's a great thing.
In fact, with the capacity for a group of guests is close friends and member your family can be from 68 – 70 people on the board with 32 cabins. Starlight cruise will bring an intimate party, gatecrash and cheer for your wonderful day ever on Starlight Luxury Cruise.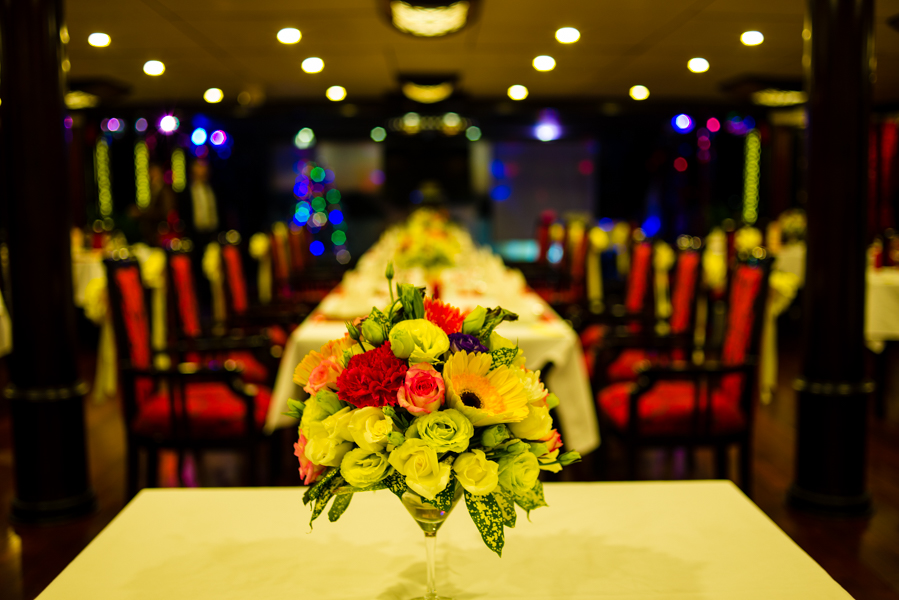 Besides that, you can choose the best beautiful fishing village for more experience of the local life of fishermen in Halong Bay and Bai Tu Long Bay in your wedding.
There are many couples in Vietnam and around the world selected Halong bay yacht for the happiest moment in their married life.
The wedding day is one of the greatest milestones of a person's life. Therefore, you are careful looking for the best and most memorable venue. Halong Bay in general and Starlight cruise, in particular, is the best choice for couples. A cruise is a special place for the couple to celebrate their romance. You sit on the sundeck under the starry sky or on the beach listen to gentle waves or in their private terrace in the candle light.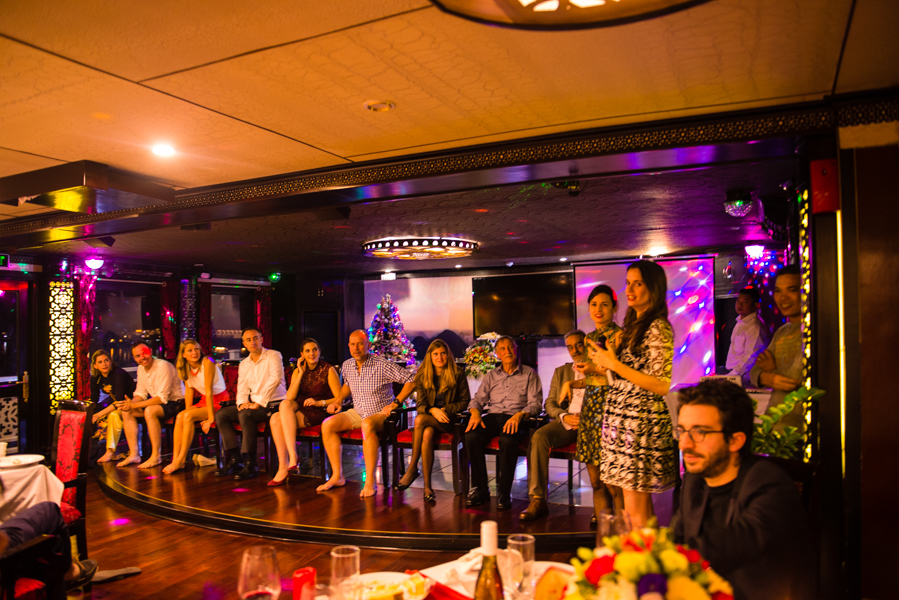 The wedding ceremony can be chosen on the sundeck with the romantic view to the bay landscapes or at a restaurant with maximum 100 people will give you the best moments
A romantic wedding on the cruise with flower, candles, wine, music, and dance,… The staff will bring you a luxury and perfect party with the best quality.
# Honeymoon
After the wedding, make your honeymoon romantic with your lover on Starlight cruise explore the beauty of Halong. A cabin with Jacuzzi and the large window will give you the panoramic beautiful view of the entire bay. And explore the bay with outdoor and indoor activities to join such as kayaking, cooking class, massage, sauna, private dining on the wine tunnel or sundeck,…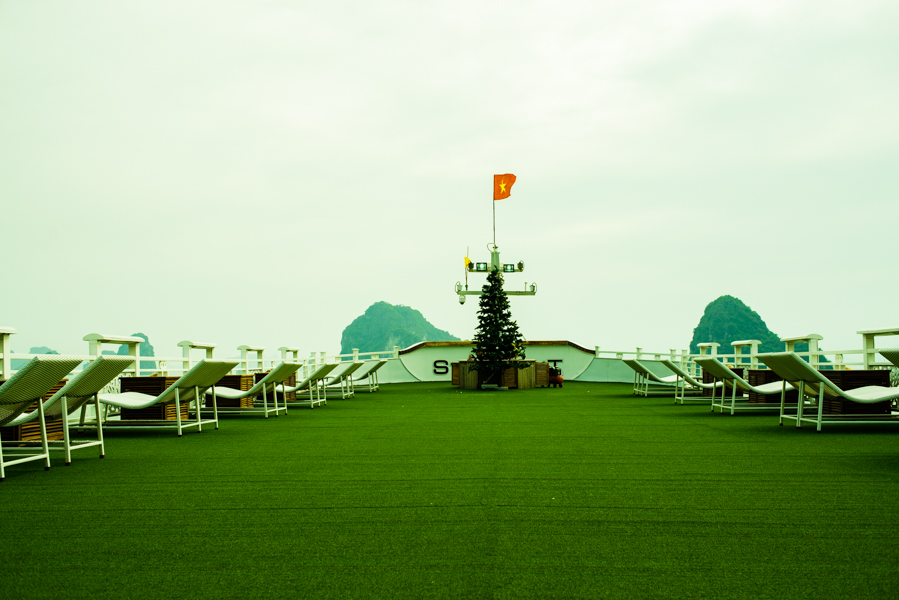 It's easy to book your wedding or honeymoon with Starlight cruise. We always listen to your request to special service onboard. And plan wedding or honeymoon trip, one of the most priority services on Starlight Cruise. Make contact with us now, Origin Travel will help you organize the unique and memorable wedding. We are happy to be a piece of love for your happy marriage.