You are only a click away from fulfilling your dreams!STARLIGHT HALONG BAY CRUISES
Welcome to Starlight Cruises Halong Bay—the luxurious and elegant junk cruise line that offers the perfect mix of traditional elegance and modern comfort.
When you set out on a Starlight Cruise, you experience the world's natural heritage site, Halong Bay, in total style.
At Starlight Halong Bay Cruises, we are renowned for the special care and attention to detail that we give to everything we do.
From the upscale décor and stunning interior design of our ship, to the friendly, personalized service we offer each guest, we are committed to ensuring that every part of your journey is perfect.
Once you enjoy a Starlight Cruise, our hope is that you will be back for another. Our beautiful cruise ship features 32 comfortable rooms, an open air front deck for viewing and photo shoots, special mini golf for additional fun, and a lovely swimming deck where you can relax and unwind.
A Starlight Cruise is an experience of a lifetime which you will look back on with fond memories for years to come. Come cruise with us!
Discover Nature of Halong bayKAYAKING ADVENTURE
Every tourist place is loved by the travelers and visitors because of the place's beauty and the adventure to do there. Kayaking inside limestone karst is the best activity to do. Kayaking is basically an adventurous activity where you enter into a limestone caves under water on a boat apart from Starlight cruise Halong Bay. The boat used in Kayaking is quiet small in size so that it can easily pass under the stones; it is manually propelled using paddles of two blades. Leaving behind all the comforts at Halong Cruises this boat takes you to true adventurous and lifetime memorable experience. Kayaking is usually safe in still water, but the places with high flow water need to be in guidance of a tourist guide.
Thanks to the bay's thousands of islands the conditions for sea kayaking are ideal – the water is calm, the current is fine and the wind is not too strong.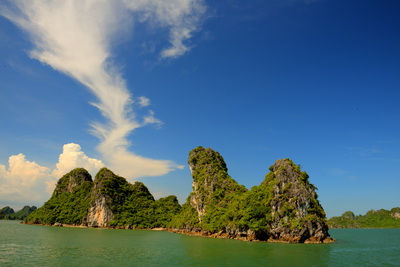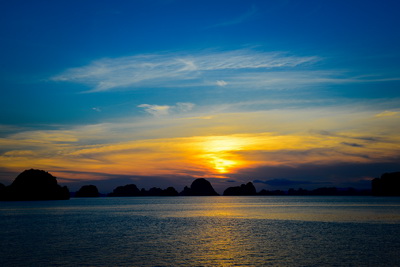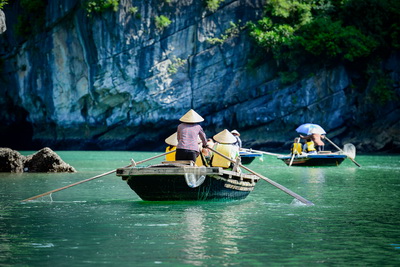 Book 45 days prior to Cruise departure and take advantage of our hot dealsPLAN AHEAD AND SAVE!
Why Halong Bay?
Ha Long Bay is twice granted World Heritage status for a reason: It is really that picturesque. Number of floating mountains on the emerald green water and inner caves beauty gets a large attraction of visitors. There is nothing additive or artificially involved; it's fully natural and real. In addition to beautiful floating mountains beware that you will witness the amazingly changing, dynamic landscape.
The Floating Mountains of the bay are not only beautiful, even they attract you for rock climbing. Biggest magic is in truest sense of the natural and beautiful world. For the best experience on the water, look no further than Cruises which are abundant in Ha long Bay. It is probably the best means of traveling in the region.
What people like about usTESTIMONIALS