Bai Chay in Halong city is a favorite destination of domestic visitors and foreign tourists in recent years. In fact, Bai Chay beach is a lovely place for people like to be in the sea. Here are 3 reasons you should travel to Bai Chay this summer vacation.
#1 Interesting places to come
Travel to Bai Chay tourist in Halong Bay, the visitor will have great of choices to visit such as Bai Chay beach, Halong night market, Bai Chay bridge. All of them give travelers a diversity for Halong Bay and Halong city trip more interesting than
Bai Chay beach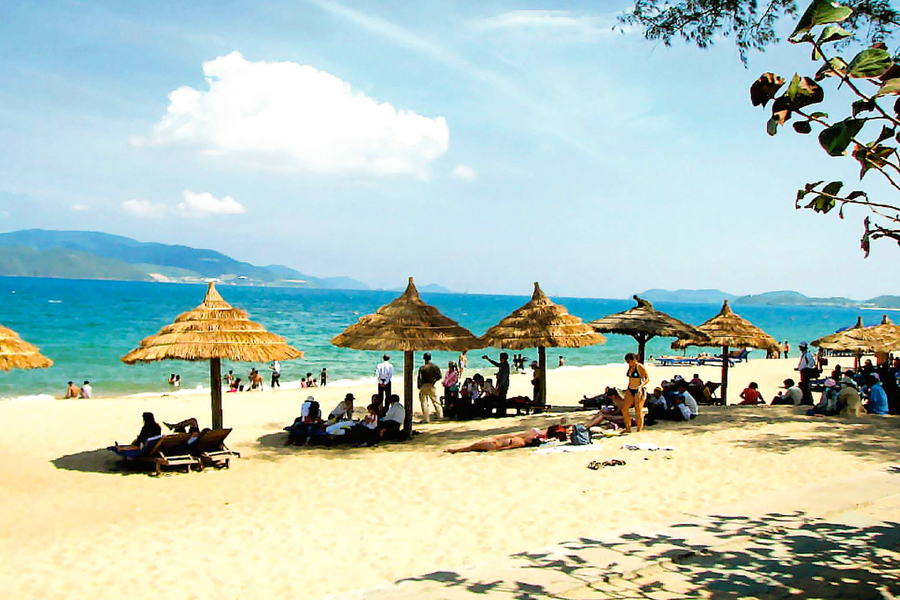 This is an artificial beach but it is wide and beautiful in nature. Therefore, Bai Chay beach has attracted many tourists. The sandy shore is more than 500m long and 100 m wide, therefore, Bai Chay is an ideal place for sunbathing and sand playing.
The reality, sit down and enjoy the sunshine on the Bay or walk along the sandy beach. You will feel a sense of peace, relax in a gentle way. This is a perfect place to bond love and family.
Halong night market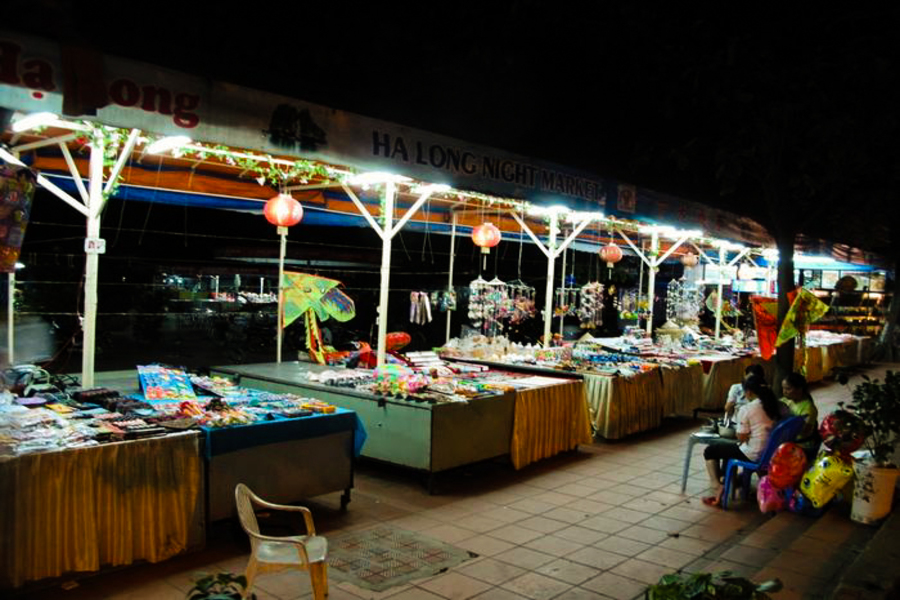 Here, you can choose souvenirs of the Bay as wind chimes from shells, gulf paintings and especially coal art. And you can find unique souvenirs and dry specialties. The market starts at sunset when the Bay lights are on.
Bai Chay bridge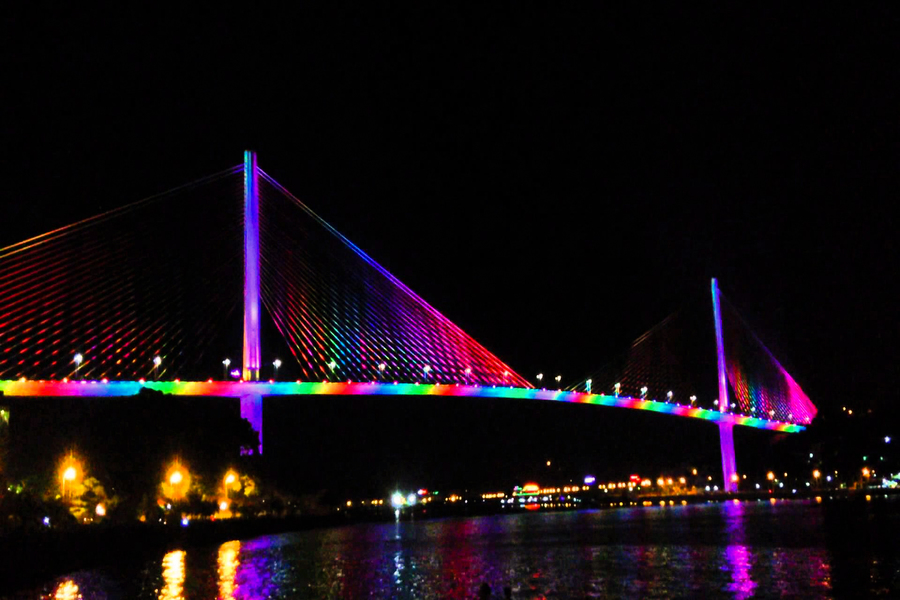 Bai Chay bridge is one of the famous destinations in Halong city. The bridge is 1106 m long with 5 spans connecting Hon Gai and Bai Chay. Bai Chay bridge is the pride of Halong people for its length and architecture.
The bridge is 15.3 m wide, has 4 lanes motorized vehicles and 2 lanes for rudimentary vehicles. And, the bridge which built with a reinforced concrete girder box. It has the spanning with the world record for the one flat type of this cable stayed bridge.
Once wandering on the bridge, you will feel the peace. All the burden, worry from everyday life will be blown away. There is only the comfort, the moment of happiness with the lovers left.
#2 Enjoy sea specialties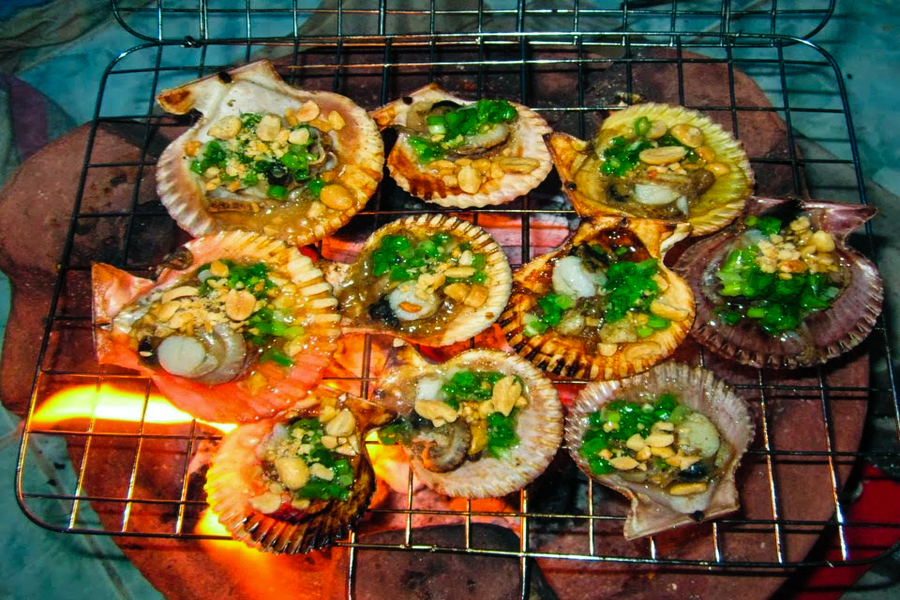 Travel to the sea land, surely that,  you won't miss trying fresh seafood. From shrimp, crabs, fish, to mantis shrimp, clams, shellfish, sam, all types will cook into many tasty dishes. Especially, you can't ignore squid rilled, chopped squid. It is not only in Bai Chay or Halong, but also the squid pieces hand-refilled to achieve toughness and crisp standard. When fried up, yellow color and the fragrant maybe only in this Bay. Moreover, there are many the characteristic delicacies of the surrounding areas in Halong as peanut-worm, roll cake, etc.
You can enjoy the delicious dishes in the restaurants and Halong night market. Fresh seafood products can buy everywhere. Visitors can even enjoy on the spot. Let the family gather together to enjoy the specialties of the bay, although processing is not fancy, but full of flavors.
#3 Diverse care services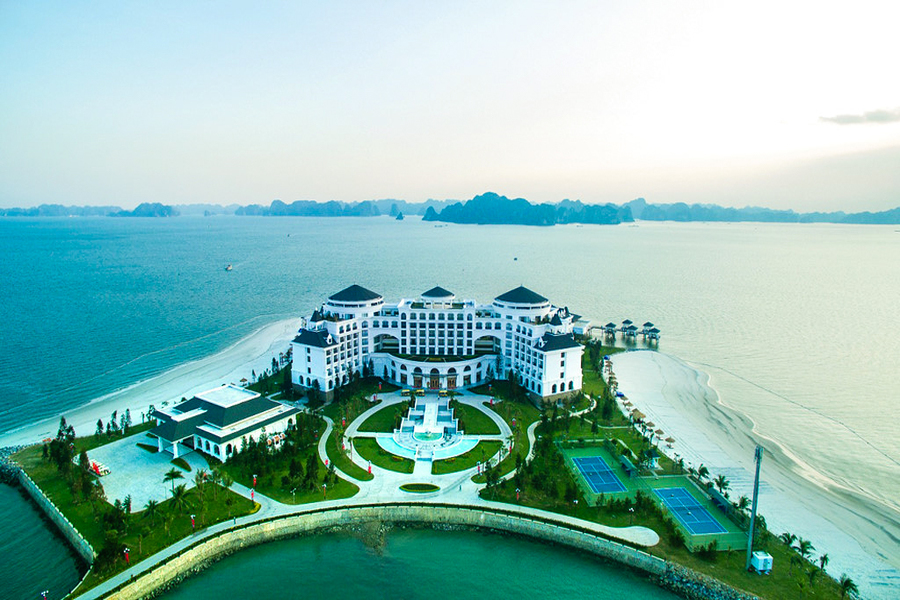 Bai Chay is a center of accommodation and coastal services. The infrastructure and tourism services are invested, exploited effectively to meet the diversity needs from domestic and foreign tourists. Bai Chay tourist area is the most beautiful tourist area in Halong city.
The holiday in Bai Chay is a perfect gift for families and relatives. For further information about travel guide tips in Halong, please visit our website to get more details.