Halong Carnaval Festival
Halong Carnaval Festival is the biggest one of the year in Quang Ninh Province. Every year, the festival attracts a large number of visitors come to enjoy and discover.  Yes, the visitors come to Halong Bay to see the colorful and bustling atmosphere of Carnaval. Halong Carnaval has become the brand of Quang Ninh tourism. It contributes the significant to the promotion of cultural values and landscape of the province.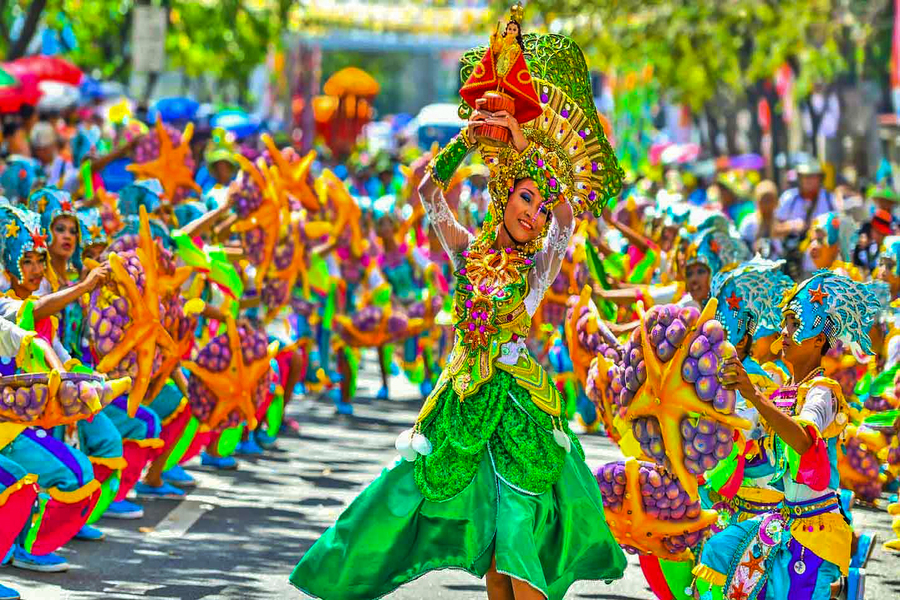 The festival is joined by thousands of actors, dancers, singers, musicians as well as students. Most of them are local people of Halong Bay. Every year, Halong Carnaval has a different theme to honor the traditional and natural values of Halong Bay as well as the achievements of tourism in Halong. Participating in the festival, visitors will have the opportunity to immerse themselves in the marvelous music of a great music party. Halong Carnaval 2018 will take place on 28 April at Halong Ocean Park.
The highlight of Halong Carnaval is the fun walks with colorful costumes and dancing on streets along the coast. In addition, a laser, sound and water effect combined with a sparkling fireworks display is an excellent feast of light and color. Those visitors shouldn't miss at the festival. The hi-tech lighting program will bring visitors an impressive image of Halong at night.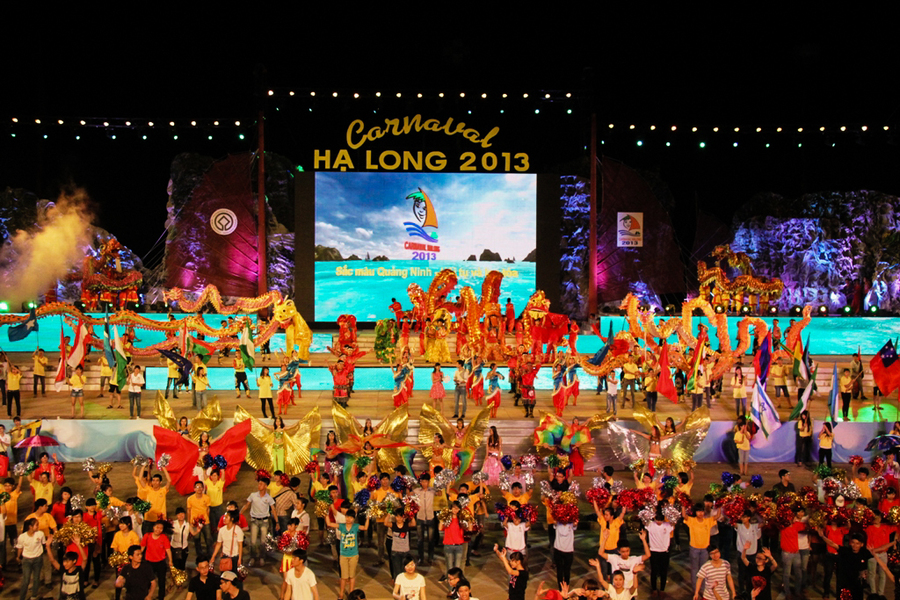 In addition to, the activities of local people and professional artists, Halong Carnaval also has the enthusiastic participation of international art troupes from neighboring countries such as Philippines, China,…
The festival is the centerpiece of a series of events in the schedule of Halong Tourism week. Halong Tourism Week is a promotional event that is held every year. It usually takes one week at the end of April to early May. The tourism week features a variety of cultural activities such as Halong Bay photo exhibition, Halong culinary festival, Classical music and sports activities.
Halong Carnaval is a good opportunity to make tourists closer to the cultural identity of Halong as well as natural beauty. Special, Halong Bay is one of the most attractive places for scenic boat trips with the professional team and dedicated. Discover the wonderful experience of Halong Bay with Starlight cruise. You can more information about the tours:
Cruise Halong Bay 2 days:
Halong bay cruise 2 days is chance to discover the most strange and wonderful destinations of Vietnam. 2 days cruise is time ideal for who want to experience Halong Bay with full of activities interesting, kayaking, swimming and more.
Halong luxury cruise 3 days/ 2 nights:
A better way to experience the most stunning of one of the most beautiful bay, recognized by UNESCO as a World Heritage Site on Halong Bay. Halong Bay 3 days 2 nights with full of exciting activities, kayak, swimming and more.