You must have seen these type of some pics as a background in many of the war movies. Vietnam and Halong Bay Tour has a lot to offer to its visitors from the floating mountains on sea waters to the crafted artistry of the sacred temples. Some of the travelers find it hard to go through this place, but despite of many challenges , they can find a great place to visit.
MONEY SAVING TIPS :-
Street Food –
The street-side Pho, bread, and bananas are some of the best deals. The food here is much excellent , cheap with a plus point that you can watch it cooking in front of yourself.
Late-night travel –
If you love to travel in dark, try out the local bus travel in night for a long trip which can save a night accommodation.
Take the tourist bus –
Taking a tourist bus for traveling inside the country is much better and cheaper than the local buses.
Bargain hard –
Tourists are always being charged more than the locals everywhere , like as here too from cyclos to street food. You need to bargain hard and don't worry for being walking away instead, it would rather helps you in bargaining.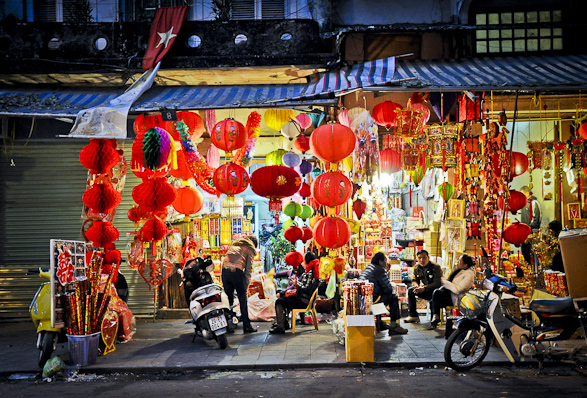 Best things to see at Halong Bay Tour :-
The Pagodas –
The most distinctive architecture are in pagodas,found all over the country. They are noted best for their beautiful and cachy carvings. Pagodas are used as shrines in temples and are treasured by the local people here.
Vietnam's capital, Hanoi combines French colonialism with Eastern influences. Enjoying an afternoon and exploring the narrow streets or visit the countless temples is somewhat best moments. Don't miss the History Museum which showcases artifacts from Vietnam's colorful history and the Ho Chi Minh Mausoleum.
Relax in Dalat –
Dalat in the hills of the Central Highlands is popular with tourists who want to relax in the fresh air on mountains. People get together here to enjoy and feel its serene atmosphere and natural beauty. All the hills around Dalat are filled with traditional tribal villages which you can tour too.
Mekong Delta –
This delta is around 60,000 km long ,interconnected waterways which spans all across three provinces of vietnam. The area is mostly filled with craft villages, Khmer Pagodas, mangroves, orchards and trademark floating markets too. The best way to experience delta life is to go on a ride to a boat or bike. Spend a few days and nights exploring the region.
Hang out in Hoi An –
Hoi An most popular destinations for tourists. The place is fully packed with many of the historical homes and buildings It's great for walking, buying suits, eating, and relaxing by the river. It is a favorite place of tourists in Vietnam.
This area is full of seaside resorts, and has a quite different urban feel. This beautiful sand and clear water make it a major spot of attraction for scuba diving in Vietnam.