Cua Ong temple is in Cua Ong ward, Cam Pha city, Quang Ninh province. The temple is the worship place of Tran Quoc Tang and many famous people of Tran Dynasty. Yes, the temple attracts many visitors for its history.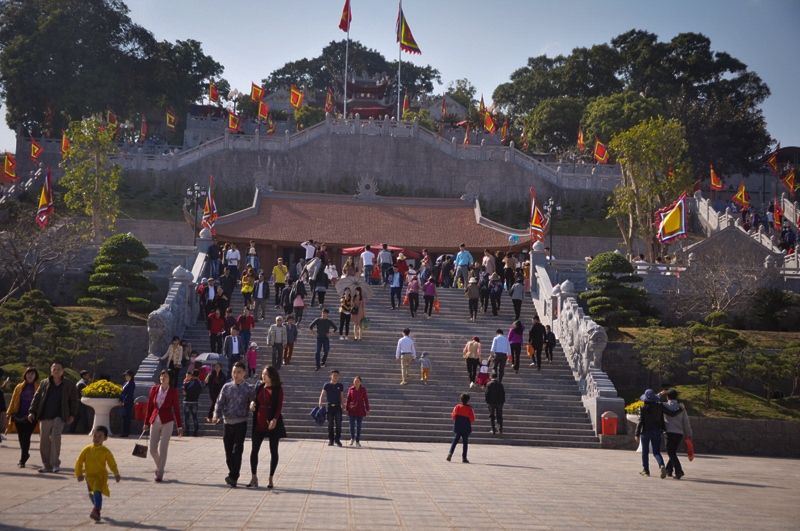 From Halong city, you go straight the National Hightway 18 to the northeast about 30 km. And then turn right about 127 m. Cua Ong temple was built into 3 zones: Lower temple, Middle temple and Upper temple.
The temple lies on a hill about 100m high overlooking Bai Tu Long bay in the south. Especially, it has two sides view two small hills. Behind the temple is a green mountain range running through Cam Pha and Mong Duong. In front of Upper temple, there is a three-door temple. On the left is a house for visitors to the ceremony and enter the temple. On the right is a pagoda and behind is Tran Quoc Tang tomb. Inside the Upper temple, there are 34 intricately carved statues.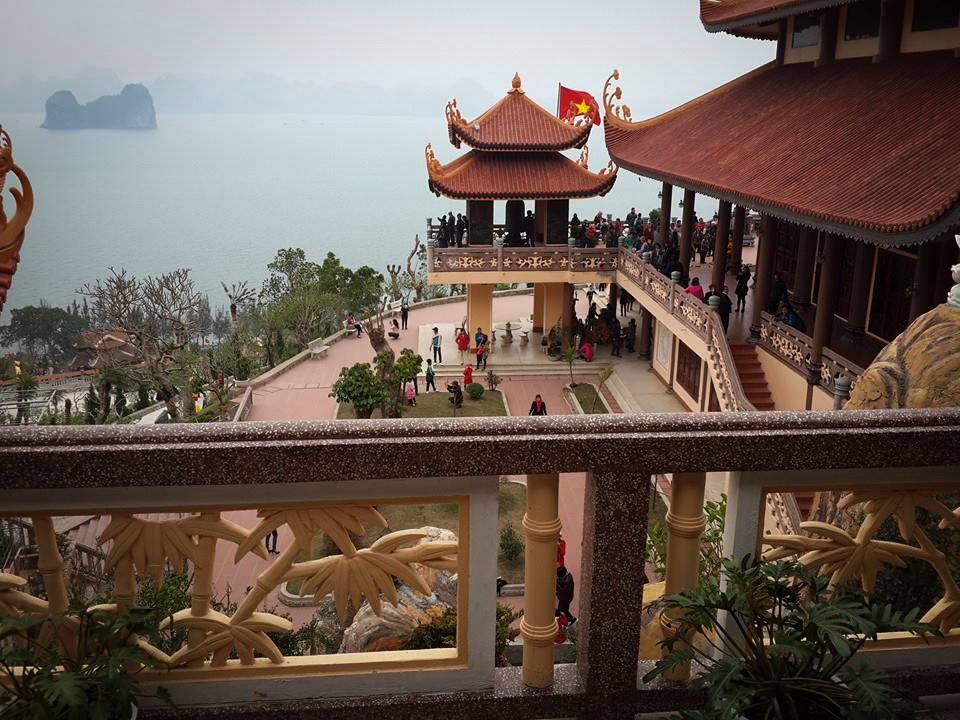 Cua Ong temple festival celebrates on January 2nd of the Lunar calendar until the end of the third lunar month. The people often go to Cua Ong temple ceremony from the beginning of the Lunar New Year. And the route to travel is Con Son – Kiep Bac – Yen Tu – Cua Ong.
The festival has the opening and procession of palanquin from Cua Ong temple to a temple in Trac Chan commune. From here people bring the General to and then bring back to the temple. Especially, it heads by a dragon dance team, the procession is accompanied by a number of groups in colorful costumes wearing colorful flags and drumming. Also, there is a incense offering and entertainment of the legend of the General.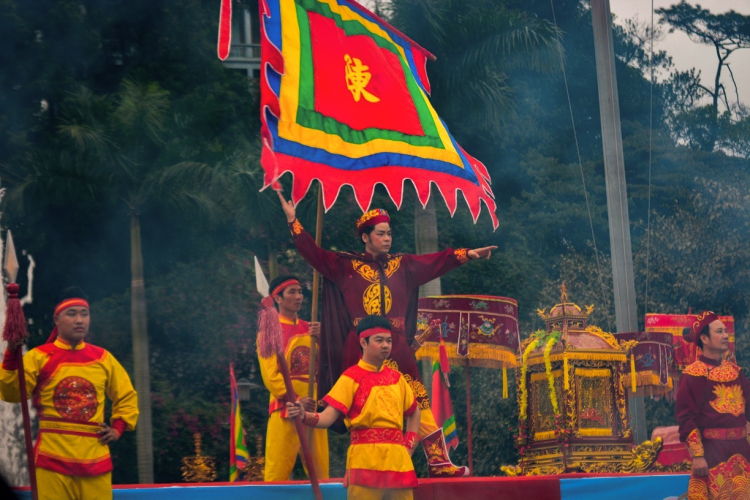 In general, The festival features folk games, human chess competitions, breaking blind eye clay pots, tug-of-war, singing folk songs of Quan Ho and boat racing. Furthermore, the boat race of the northeast represents their welcome to the Genies. As well as prays for peace and catches the bumper.
In conclusion, it is one of the best way to touch traditional Vietnamese customs and it diversity values since a long time.
Image Sources: Internet