Mai Chau brings its own charming beauty with a green color of forest, the simple scence of rice field hidden and show in  front of stilthouse plus the simple people here.
Discover Mai Chau – a beautiful peace
#1 Pure air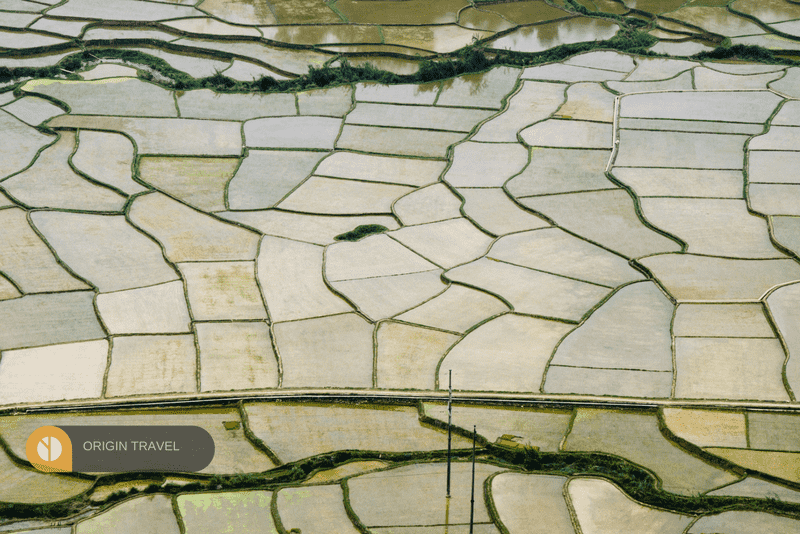 Mai Chau valley with four face mountains cover a peaceful scenery, fresh air. Visitor can walk or ride bicycle around the village, look at the stilt houses are among rice fields, corn fields and small stream, visit caves and markets
# 2 Experience Mai Chau homestay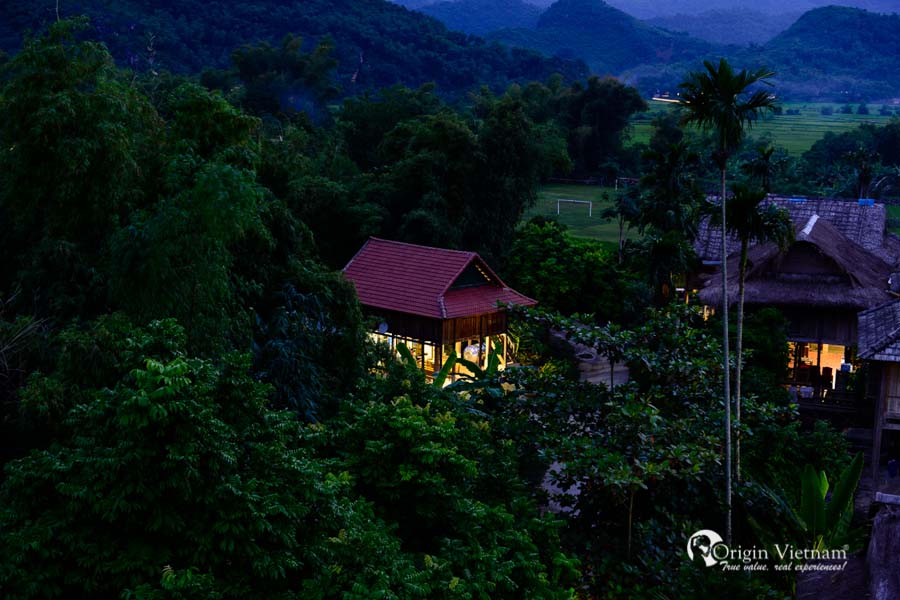 Mai Chau has two famous villages including Lac and Pom Coong where are community tourism site and also the long time habitant of Thai hill people. Travel to Mai Chau, you can live in homestay of minority people. The special thing is that your hand must be cleaned before step on the ladder. There is the brocade weaving loom in each family is made by local Thai girls. You will enjoy traditional Thai food and indulge in Thai folk songs and dancing.
 # 3 Visit the most beautiful caves of Mai Chau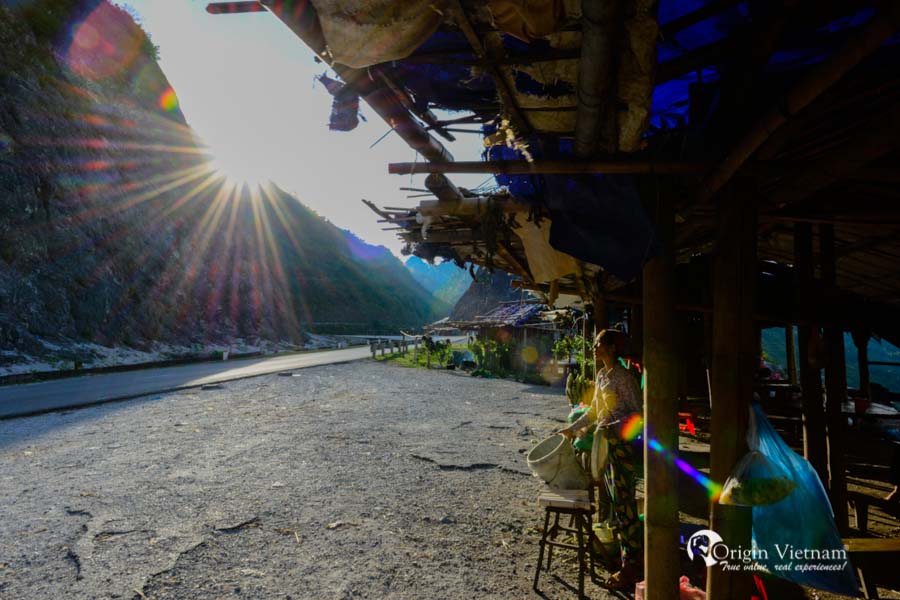 Mo Luong Cave and  Chieu Cave are the two most beautiful caves that you should not miss when coming to Mai Chau.
Mo Luong Cave is located in the heart of Pu Kha mountain, a beautiful valley with romantic mountains and streams and the village of Thai people. The cave has two doors which can passing through in the fields and villages in the valley.
Go to Chieu Cave to feel the light rays into the cave with splendid beauty, sparkling fanciful.
After exploring the two caves, you should go to Thung Khe pass to view the mountains with green valley and Mai Chau appears under the foot of the pass. It is interesting to stand at the peak for admiring the scene and enjoy the aromatic roasted sweet potato salad.
Book Mai Chau day tour from Hanoi to feel the beauty here and combine the autumn discovery of Vietnam with Sapa tours to watch terraced fields are in the riping season.