You are only a click away from fulfilling your dreams!STARLIGHT HALONG BAY CRUISES
Welcome to Starlight Cruises Halong Bay—the luxurious and elegant junk Halong Bay Cruise that offers the perfect mix of traditional elegance and modern comfort.
When you set out on a Starlight Cruise in Halong Bay, you experience the world's natural heritage site, Halong Bay, in total style.
At Starlight Halong Bay Cruises, we are renowned for the special care and attention to detail that we give to everything we do.
From the upscale décor and stunning interior design of our ship, to the friendly, personalized service we offer each guest, we are committed to ensuring that every part of your journey is perfect.
Once you enjoy a Starlight Cruise at Halong Bay, our hope is that you will be back for another. Our beautiful Halong Bay Cruise features 32 comfortable rooms, an open air front deck for viewing and photo shoots, special mini golf for additional fun, and a lovely swimming deck where you can relax and unwind.
A Starlight Halong Bay Cruise is an experience of a lifetime which you will look back on with fond memories for years to come. Come cruise with us to have memorable Halong Bay Cruise Tour!
Kayaking in Halong Bay Cruise Tours
Halong Bay Tour is loved by the travelers and visitors because of the place's beauty and the adventure to do there. Kayaking inside limestone karst is the best activity to do. Kayaking is basically an adventurous activity where you enter into a limestone caves under water on a boat apart from Halong Bay Cruise. The boat used in Kayaking is quiet small in size so that it can easily pass under the stones; it is manually propelled using paddles of two blades. Leaving behind all the comforts at Halong Bay Cruises, this boat takes you to true adventurous and lifetime memorable experience. Kayaking is usually safe in still water, but the places with high flow water need to be in guidance of a tourist guide.
Thanks to the bay's thousands of islands the conditions for sea kayaking are ideal – the water is calm, the current is fine and the wind is not too strong.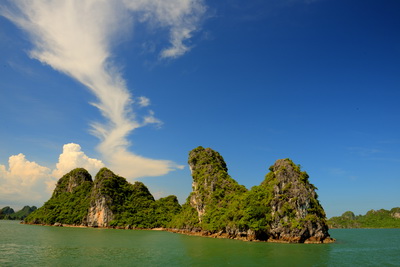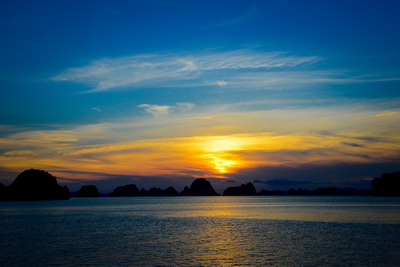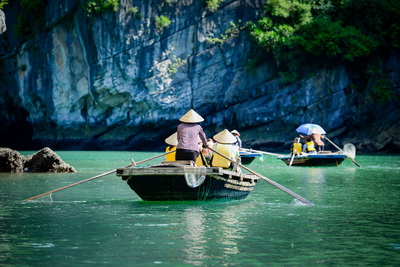 Book 45 days prior to Cruise departure and take advantage of our hot dealsPLAN AHEAD AND SAVE!
Why Should use Halong Bay Cruises?
The first of its kind in Ha Long Bay, inspired by the traditional junk boat with a rustic touch of classical designs and wooden details, the Starlight Halong Bay Cruise sets itself apart from all other cruises in halong bay; creating a charming space whilst guests watch the spectacular views of the karst limestone formations and the emerald waters.
Cruises in Halong Bay are floating resorts, with all the things offered in a resort. You meet with other people from different places but same tastes and interests. Halong Bay Cruise is the only place to live yourself. All you need is to lie down and be completely pampered. Enjoy some great shows one after the other. Going beyond the limits which lies between today's style and traditional work, due to our lavishness style we own advanced Halong Bay Cruise ship to dignify our paradise fleet and welcome contemporary in addition to our classic oddment designs.
Halong Bay Cruise Tour – The only vacation choice which has, inclusive pricing of your tickets, foods, meals in-between, snacks as well as your daytime activities and fun, night parties and entertainment on board. As a fact Cruises in Halong Bay have a much higher percentage of satisfied customers than any other vacation experience.Your journey starts with the most enlightened explorer, This Starlight cruise in halong bay has feet confined with all the luxury and comfort so that it can serve you at its highest possible form and even cross the limits of its expectations.
A number of people choose Halong bay Cruises to make their vacations memorable just because of their value, food, pampering, and family friendly atmosphere bringing all together. Romance, variety, reunions, new experiences, and simplicity are also top ranking reasons to choose a Halong Bay Cruise Tour for Vacation. The entire reason conclude that a cruise that too in Halong Bay is a great value, offering relaxation and fun in an atmosphere which is family-friendly all at unique Location.
Crux of Starlight Halong Bay Cruise Tours
Ha Long Bay is twice granted World Heritage status for a reason: It's really that picturesque. Number of floating mountains on the emerald green water and inner caves beauty gets a large attraction of visitors. There is nothing additive or artificially involved; it's fully natural and real. In addition to beautiful floating mountains beware that you will witness the amazingly changing, dynamic landscape.
The Floating Mountains of the bay are not only beautiful, they attract you for rock climbing. Biggest magic is in truest sense of the natural and beautiful world. For the best experience on the water, look no further than Halong Bay Cruises which are abundant in Ha long Bay. It is probably the best means of traveling in the region.
There are some magnificent facilities you are going to experience on our giant Starlight Halong Bay cruise.
we have space. It's not just a space but with different style of space like stateroom space that will include separate outside and inside stateroom, private space, public space etc. These spaces are not gonna look empty because you are going to experience many more service like pool area, Gym,spa and sport facilities. we also have area reserved for children we named it Children's area. It will provide you babysitting and many different types of services.
This is not the end but the list goes on with benefits like lunges,restaurant,pool tables,ping pong tables,infirmary,hot tub,spa etc. Starlight Cruise in Halong Bay is none less than a 5 Star Hotel.